Welcome to the Cody Super 8
The Gateway to Yellowstone National Park
---
Welcome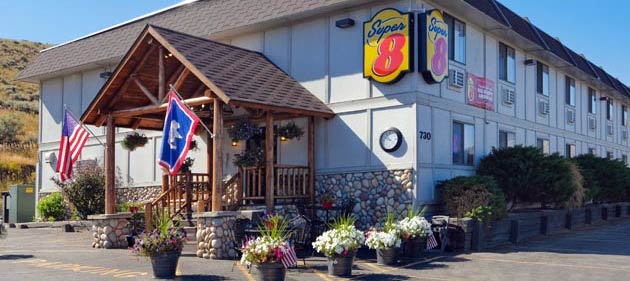 Located just 50 miles east of beautiful Yellowstone National Park. Our guests appreciate our super clean rooms, friendly and efficient service and quiet comfortable atmosphere.
About
The Super 8 of Cody is 5 blocks from the famous Buffalo Bill Historical Center. We are less than 2 miles from the Cody Night Rodeo, which has a rodeo every night through the summer. Old Trail Town also is a must visit while in town. There are many restaurants close by for great dining choices while in Cody.
We appreciate your continued patronage. We know you will be pleased while staying with us at the Cody Super 8 and look forward to seeing you soon.
Specials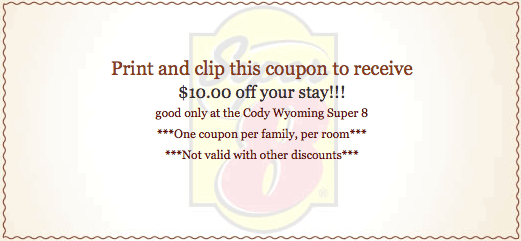 ---

We stayed at the Super 8 for a few days. We were impressed by how clean and comfortable the room was and all the choices at breakfast. We sat outside and had a great view of mountains for breakfast. We were most impressed with Heather at the front desk. She was so kind and helpful. A real treat to meet someone so genuine. Keep up the good work Super 8! Thanks again Heather,we did enjoy the rodeo and museum. See you next year!

Thanks so much to Monique for doing our wash…. I asked her if there was a public laundry and she said, "No, but when I get ours done, I'll be glad to do yours!" She did, plus when we left in two days, very early, she made sure we had food to take along. She was a delight! Nice rooms…would go there again!